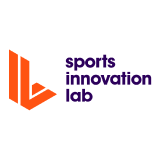 Research Analyst
200 Portland St, Boston, MA 02114, USA

Intern
Company Description
The Sports Innovation Lab is a technology-powered market research and advisory company focused on the convergence of sports and technology. We evaluate the technology, products, and services that power the future of sport. Our Boston-based company serves professional teams, international leagues, brands, technology vendors, global agencies, and investment capital firms.

The Lab derives additional insights from a world-class network of international advisors across a wide range of industries and through strong partnerships with leading universities. With a deep focus on the ever-changing world of sports technology and innovation, the Lab showcases what is possible today so its clients move with clarity and confidence into the future.
Job Description
We seek candidates with a demonstrated ability to do research, a bias for action, and a passion for sports and technology. Our analysts interview industry experts, analyze data, and create content that tells stories. Our analysts deliver research to our clients through our proprietary software platform, through client calls, and through in person meetings. Candidates should be comfortable presenting and answering questions about research.
Candidates must be able to work with technology. This does not mean you need to know how to program code, but you cannot be shy about diving into the web platforms and tools we use to deliver our market research – it's all done online.
Qualifications
Ideal candidates demonstrate curiosity in exploring sports technology market trends as well as paying close attention to the companies, products, and services that matter most. More specifically, we are looking for candidates with the following profile:
Pursuing a higher education degree or sports business experience
Excellent communication skills (English verbal and written)
Highly proficient in Microsoft Office (Word, Excel, PowerPoint)
Prior experience working with large datasets in Excel or R
Strong attention to detail, clarity, accuracy, and conciseness
Self-motivated and proactive in taking on new responsibilities
Ability to quickly adapt to a complex, dynamic environment
Primary Responsibilities
Conducting primary and secondary research for a given practice area
Writing insights in support of our market theses
Supporting account managers with client-specific research
Conceptualizing scalable data products for our client
Interested candidates should know that we are an equal opportunity employer. We embrace
diversity, and we expect a lot from our team. If you're driven to learn a lot about the sports
technology market, and you have the energy to be part of a high-powered team, please
submit your resume for consideration.

Questions? Contact Molly Tissenbaum '16 at molly@sportsilab.com
Posted 7/11/19